Meet the members of the band! We will invite 10 people to a backstage in Taipei!
All members belong to the fan club" Yaeryu" who came to the Taipei Emaki which held in Taipei ATT Show Box will get the post card that has an autograph message from the members!!
<Front>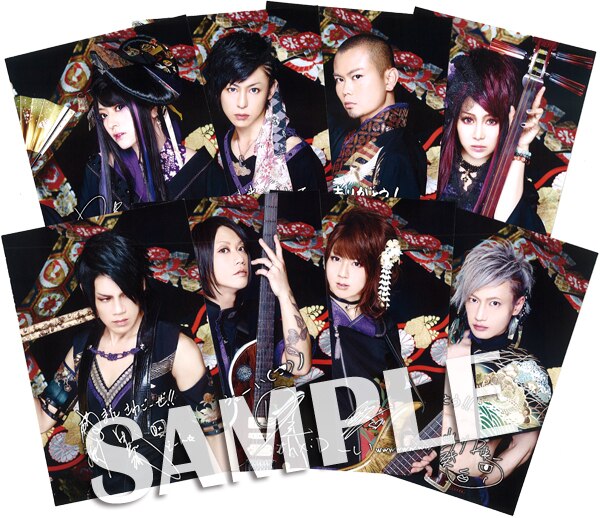 <Back>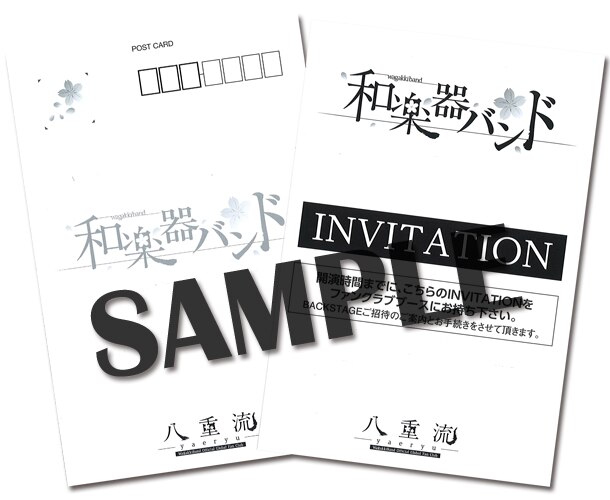 Additionally, if you find a word "INVITATION" on a back of a post card, that would be the invitation to the backstage!
*Check how you can apply and be ready to show your digital membership card when you come to the venue.
10 lottery winners from a member of "Yaeryu" for Taipei emaki, will be invited to a back stage to meet members after the performance!!
Get "INVITATION" and let's meet the members to tell what impressed you in the live!!
How to participate
◆Member of "Yaeryu"
Visit
fan club site of "Yaeryu"
!
Go to Member Menu ⇒ MEMBER'S CARD and show your digital membership card at fun club booth.
【Digital Membership Card】
*"Yaeryu" membership number and the password are necessary to display digital membership card.
*We are recommending to take screen shot or save image of the digital membership card. It would be your help to connect to the site on the day of the live smoothly in the busy time.
*Please show your digital membership card with your phone, smart phone, or tablet. You can also print it out.
*Even if you are member of the fan club, You may not participate if you forgot your digital membership card. Please be aware.
*We cannot accept any inquiries about your forgotten membership numbers or password in the day at the venue. Please prepare before you visit the venue.
◆"Yaeryu" member (a person who joined to fan club at the Taipei ATT Show Box)
If you wish to visit the back stage at the venue day after you joined the fan club, Please bring the registration notice which was given upon the registration.
◆Non-member of" Yaeryu"
If you are not a member yet,
・you can be a member from a
fan club site
.
・you can also be a member at the live venue of the fan club booth.
*If you became a member at the venue, you can receive a special privilege(Unsold CD "Mamoritai Hito")!
【PLEASE NOTE】
*Post cards present will end when the stock is out.
*One membership number can apply one time per day.
*Only a principle of a "Yaeryu" member can join this lot. If you use other people's membership number, your privilege will be ineffective.
*If you have several membership numbers, you can only trade one membership number at one time. You need to get in a line again to exchange with another membership number.
*If you have your digital membership card, you can get the post card even if you don't have a ticket for a concert.
*We cannot rent chargers for a phone.